8 September , 2020
We are very glad to announce our recent collaborations to spread our mission and reach out to worldwide volunteers. Now you would find our volunteering vacancies to participate in our running projects awaking awareness in various fields.
The new world needs new ways to give. Goodera's KarmaHub enables virtual volunteering for corporates, and meaningful support for nonprofits.
@wearegoodera is the world's leading technology platform for CSR, Volunteering, & Sustainability. Goodera's products simplify and enhance your employee engagement programs, track global social impact, and improve your ESG performance.
https://goodera.com/us/volunteering/karma-hub/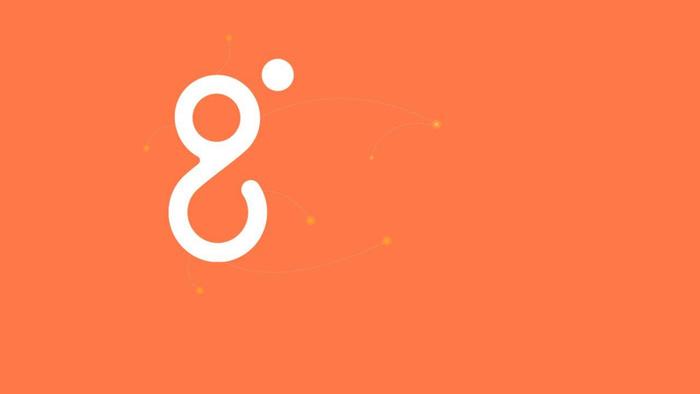 8 September , 2020
Travelers, expats, citizens, Erasmus, exchangers, all of them who have been in Colombia...we need you!
We believe that this country deserves a second opportunity, and we want to change its image around the world.
So, if you know Colombia, and you love this country as much as us, please reach us!!!!
We want to tell everybody why Colombia feels like home!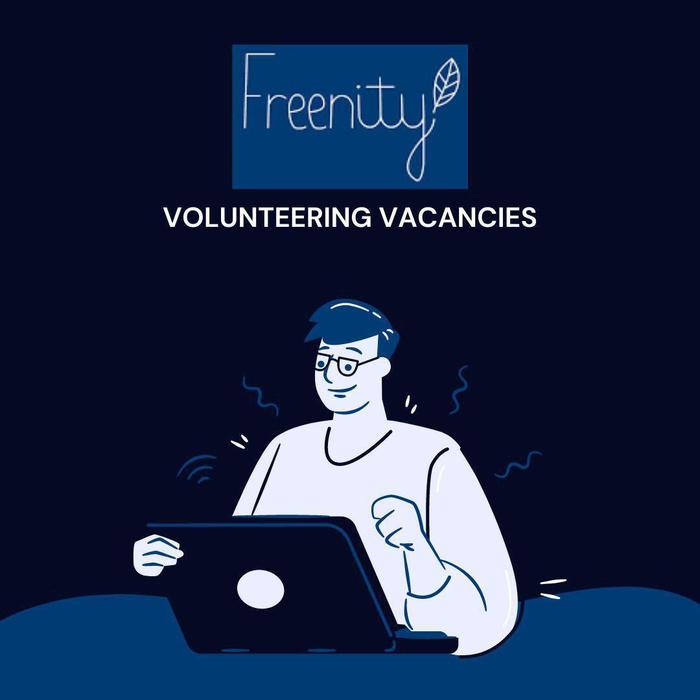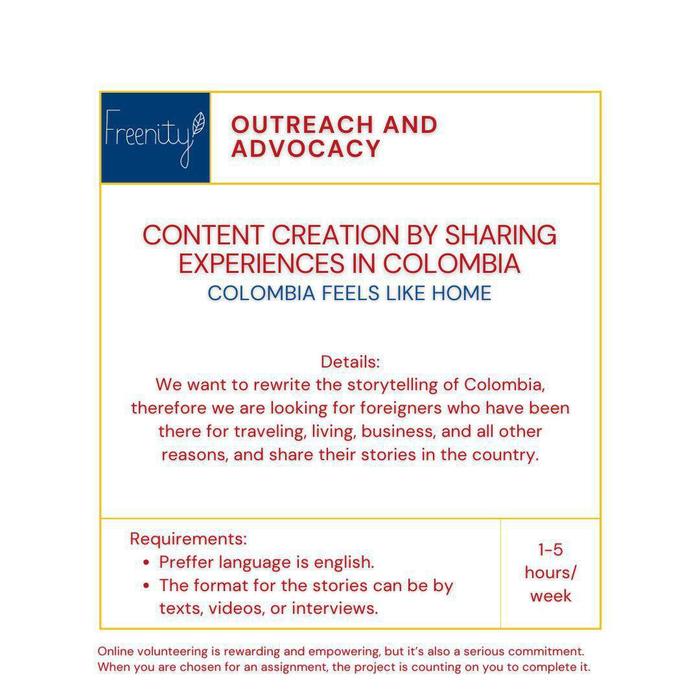 8 September , 2020
Good causes, ideas, and social impact communities need to be worldwide acknowledged, therefore, we are looking for everyday racism stories to document injustice and look for solutions.
If you have been facing discrimination because your color skin in your school, university, job, neighborhood, or any other places, please reach us, we want to stop this by giving you our support.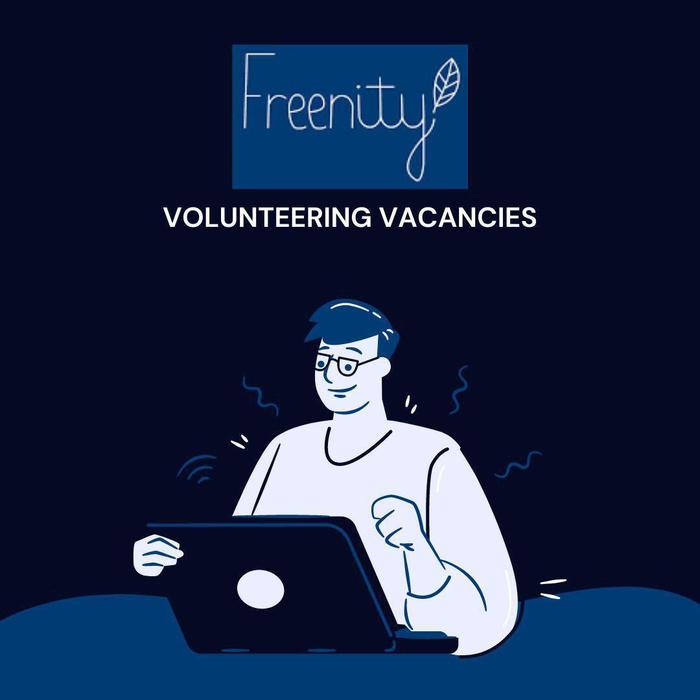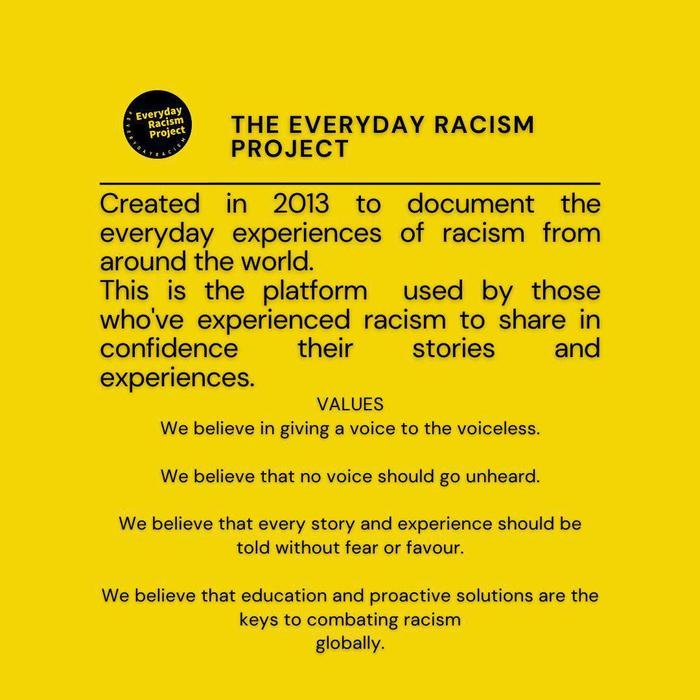 8 September , 2020
Are you passionate to know different cultures, gastronomy, art, music, magic places, and more?
Do you want to improve your curriculum by volunteering?
If yes, join us and be a part of Parallel Iran's team, our project about the Iranian culture.
We are looking for people like you who want to use their knowledge by supporting communities.
Write us, we will be glad to read about you!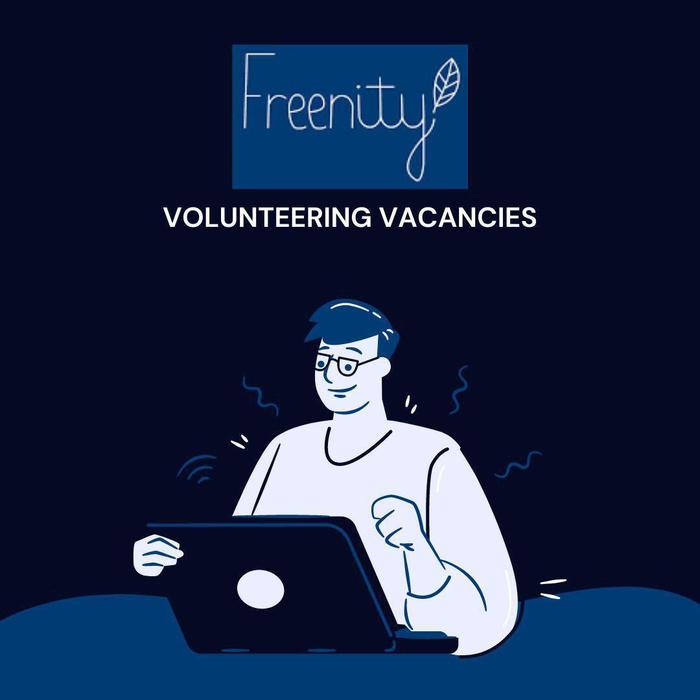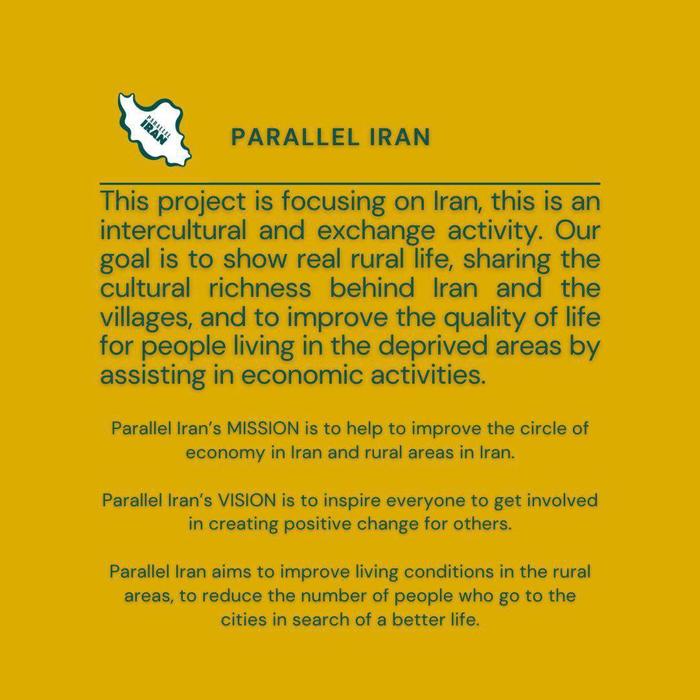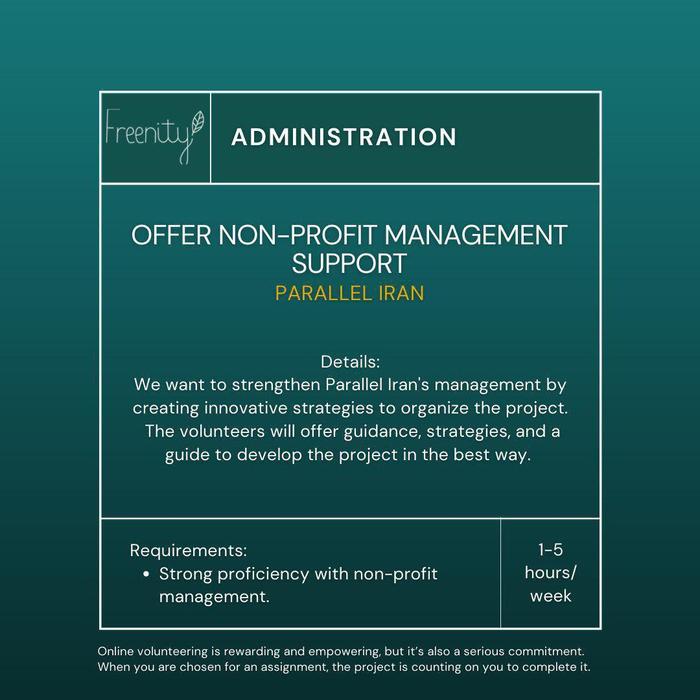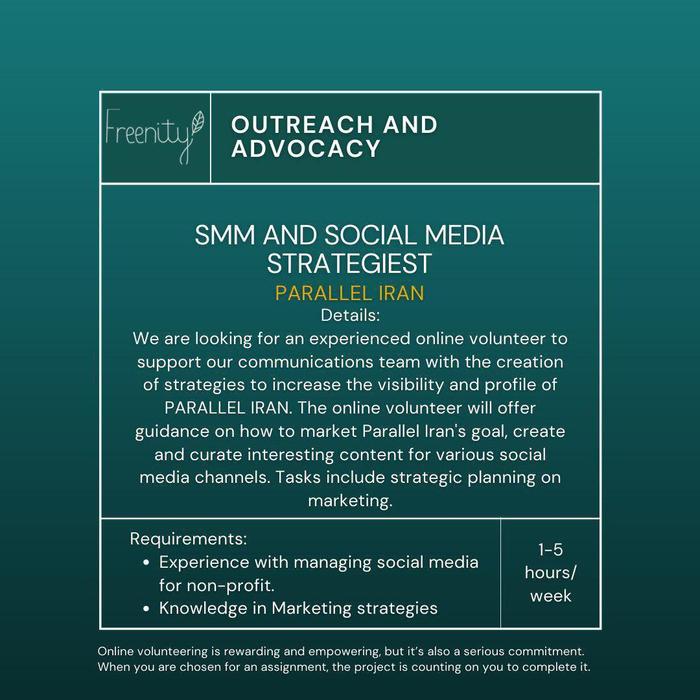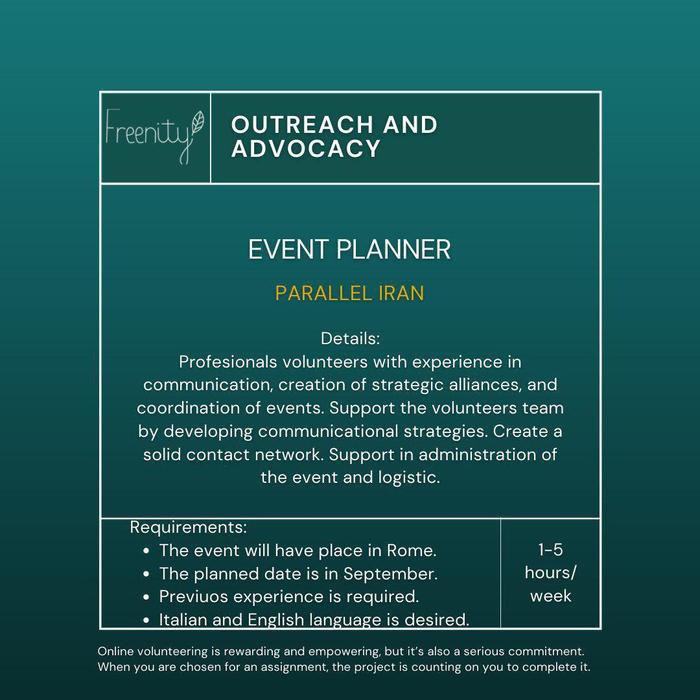 18 August , 2020
Sometimes we or close friends to us have been through harassment cases while traveling, and probably we don't know it, or we don´t feel the confident to share our story, or maybe we don't know what we need to do in those cases. BIRDS VOICE aims to support solo women traveler who have faced this kind of situations by creating a community where women from all around the world will find information, advices and experiences to empower them, and go out with confidence and support. If it appeals you, look our volunteer vacancies and be a part of our team of like-minded people contributing to have a better world.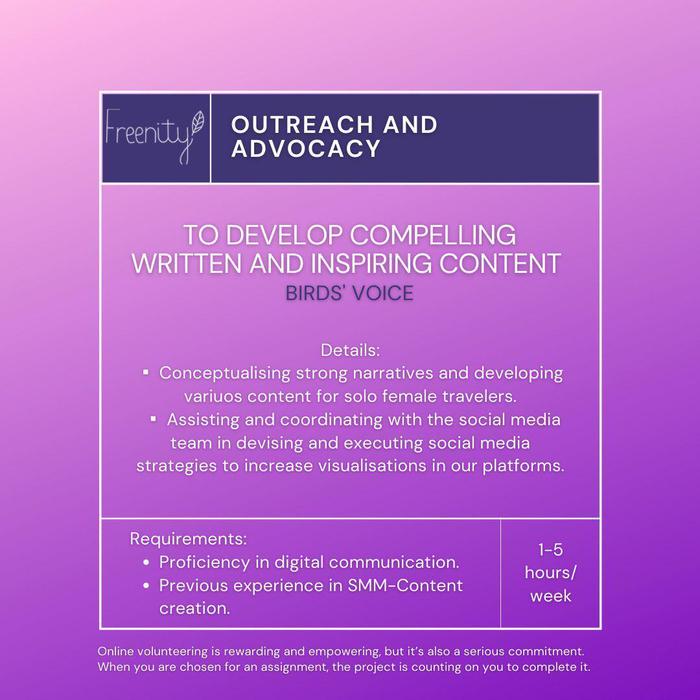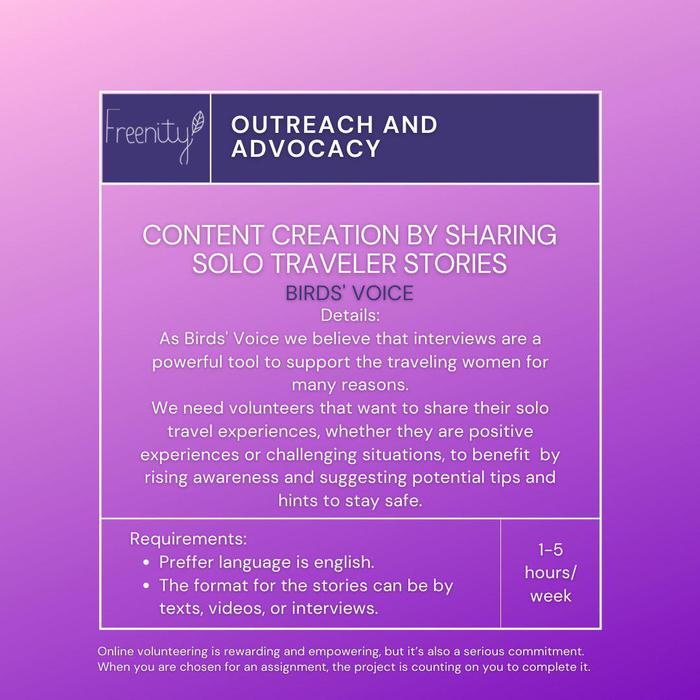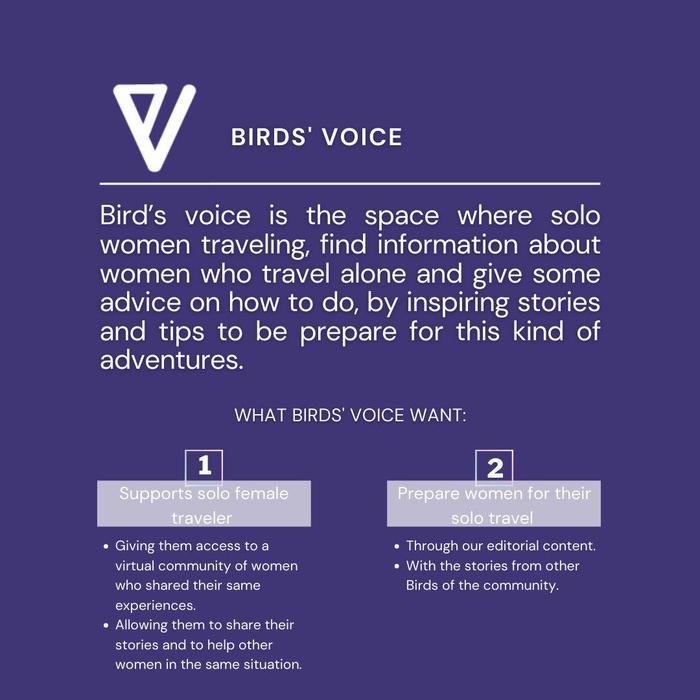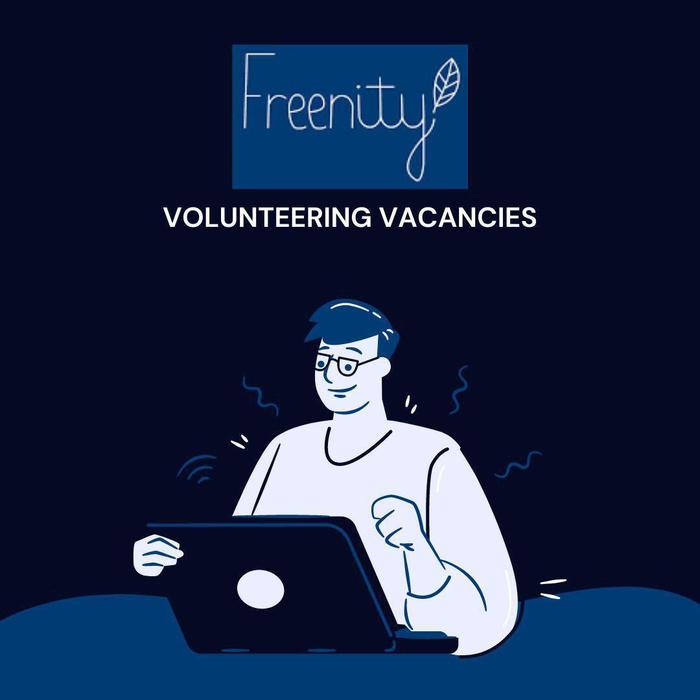 18 August , 2020
In Freenity we are looking always for skilled volunteers to improve our running projects. Whether you are looking to improve your career, personal development, or support good causes, volunteering is one of the most effective ways to achieve your goals and contribute positively the world. Here our updated vacancies to volunteer with us in SASANE, our project about anti human trafficking in Nepal.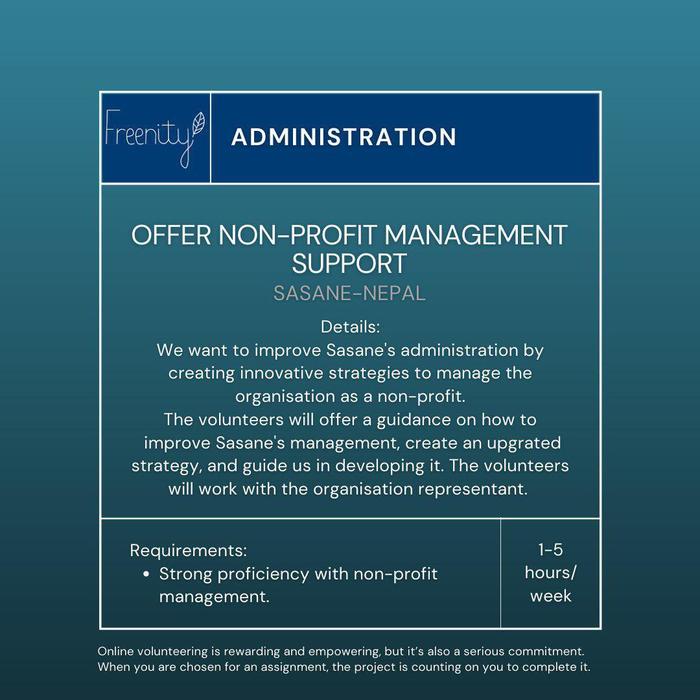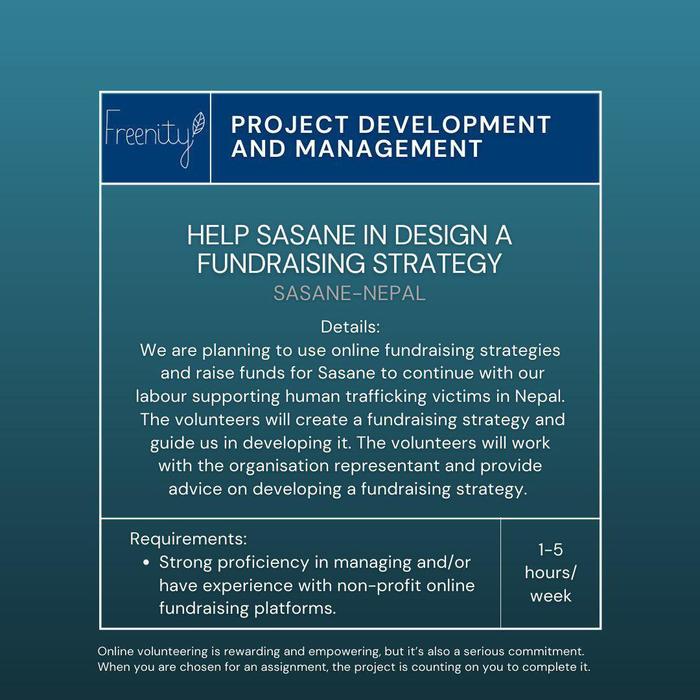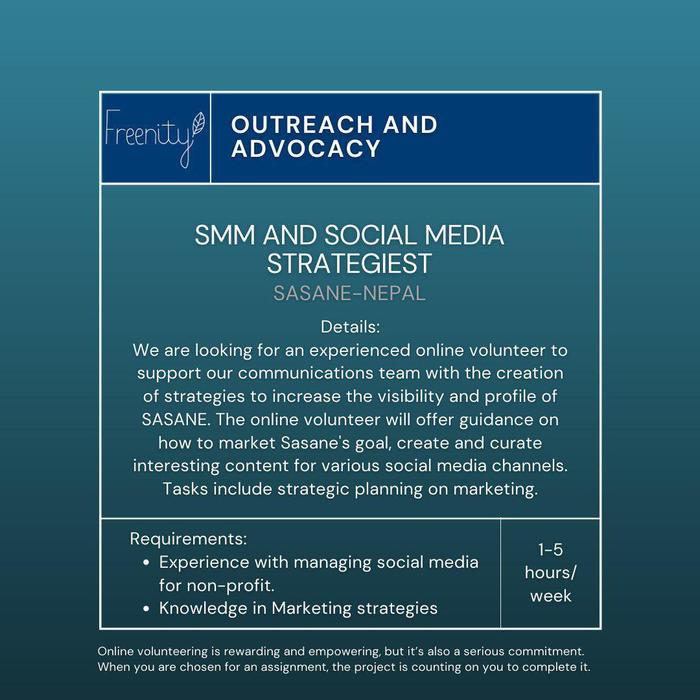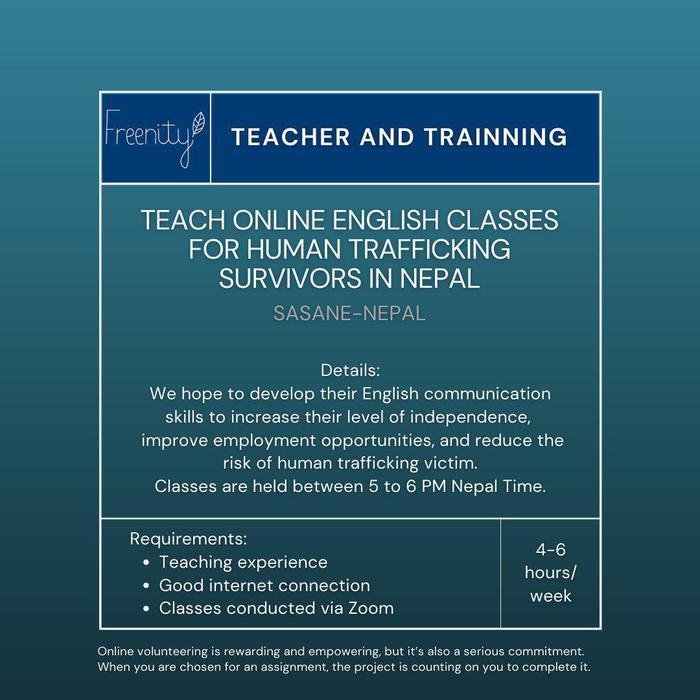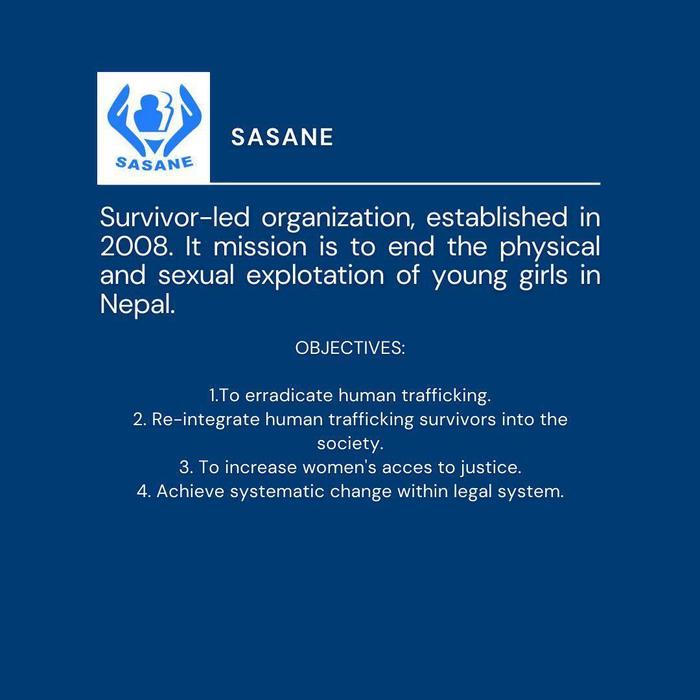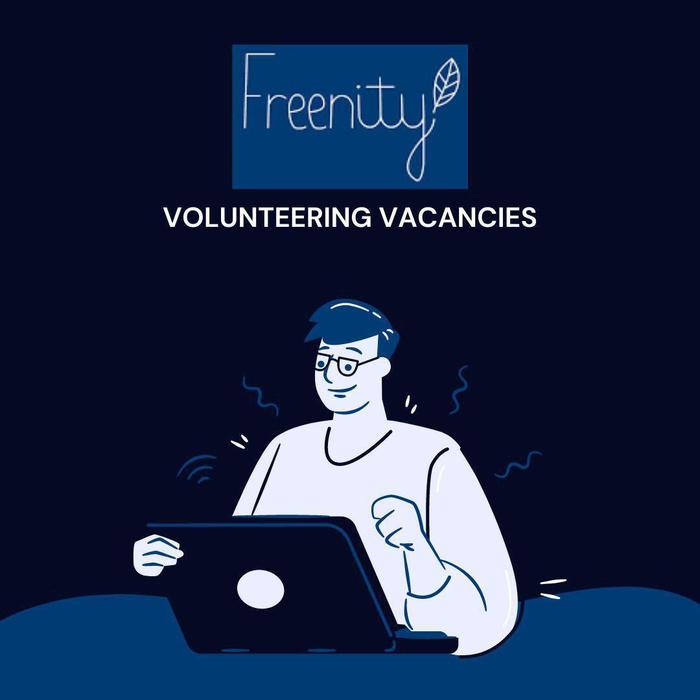 8 August , 2020
Our Camp36 is finished but @colombiafeelslikehome is just starting. This new project gives us a bunch of experiences, memories, friends, and learnings. It is great to see people from different parts of the world working together on other people's ideas, with the genuine purpose of making this world better. There are no small projects, in Freenity there are all good causes and good people behind great ideas. Whether supporting human trafficking victims, working with solo female travelers, or convey the culture of a country, each cause has his value and we like to encourage people to work on them. Join us, volunteer, work, and have fun is our motto.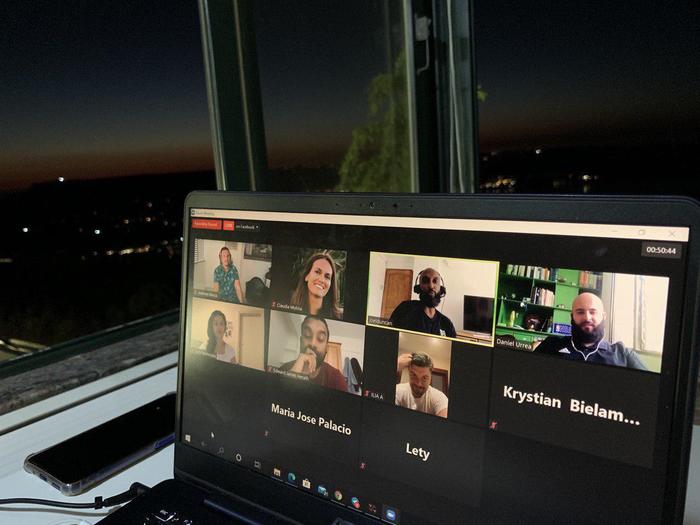 8 August , 2020
We feel very proud of our past Colombian cooking class, we cooked AREPAS, a special dish from Colombia that consist of a flat fried mass from corn flour, water, and salt. After it's fried you can fill it with toppings of your preference. We use different options according to the seasonal food of each participant, as an example, some of us used meat, another avocado, tofu, or mushrooms. There were a variety of options but in the end, everything combines perfectly with avocado salad or "guacamole" as they call it.
This day made us feel like home, thanks to the chef, local food, the international company, and of course the team of @colombiafeelslikehome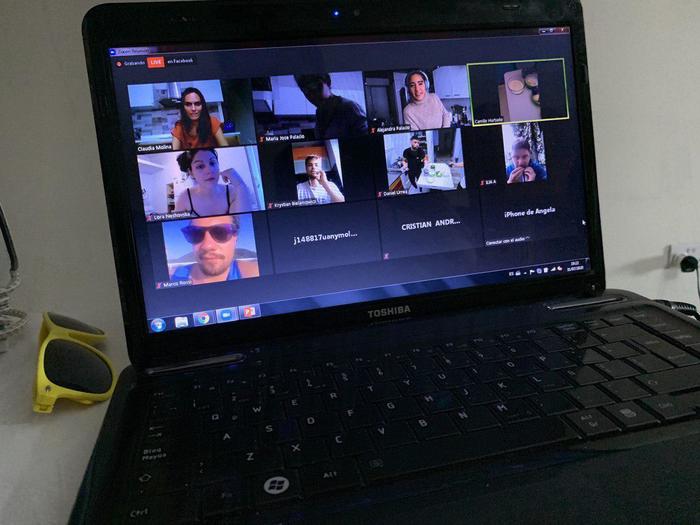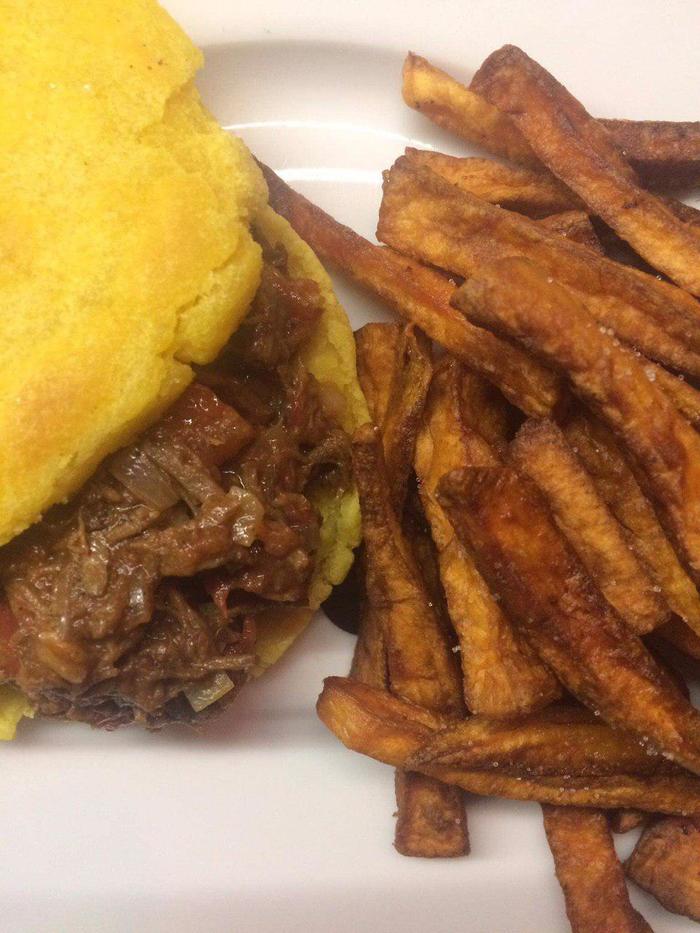 5 August , 2020
We are very glad to share with you the last news of PARALLEL IRAN, our project which aims to convey the cultural richness of this country. The Italian journalist @tizianaciavardini from the Eurocomunicazione newspaper, wrote an article about Freenity and Parallel Iran sharing our mission and mind-set around the villages in Iran. We invite you to read her article and stay connected with us, and our projects.
https://www.eurocomunicazione.com/author/tiziana/
5 August , 2020
These times have been teaching us many things to reflect, and one of them is our capacity for resilience. In Freenity we are adapting us day by day, and as a result, we developed a way to know the culture of Colombia from different parts of the world, intending to keep us connected while learning the magical nuances of this country.
One example of that was our Colombian dance lesson where @viviananajera taught us 4 of the most famous Colombian dance rhythms, Cumbia, salsa, salsa-choque, and champeta.
We enjoy this experience dancing together, and learning a little bit about the Colombian dance flavor. We are getting ready to visit Colombia as professional dancers.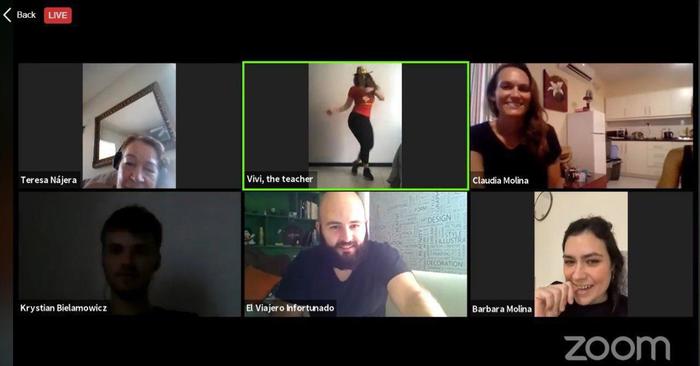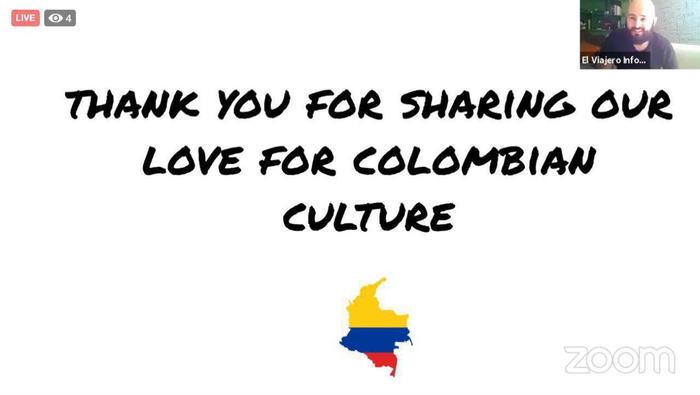 23 July , 2020
Thanks so much to @colombiapodcast for joining us tonight and sharing their inspirational story about their move to Colombia and the work they are doing out there, creating postive world change. We got a good insight into a variety of experiences of life in Colombia, and as foreigners living there. Check out their podcast for good vibes and to hear more interviews and stories about Colombia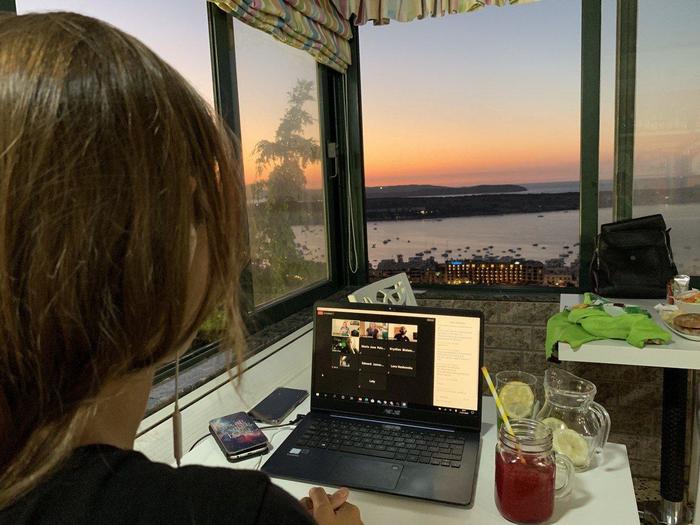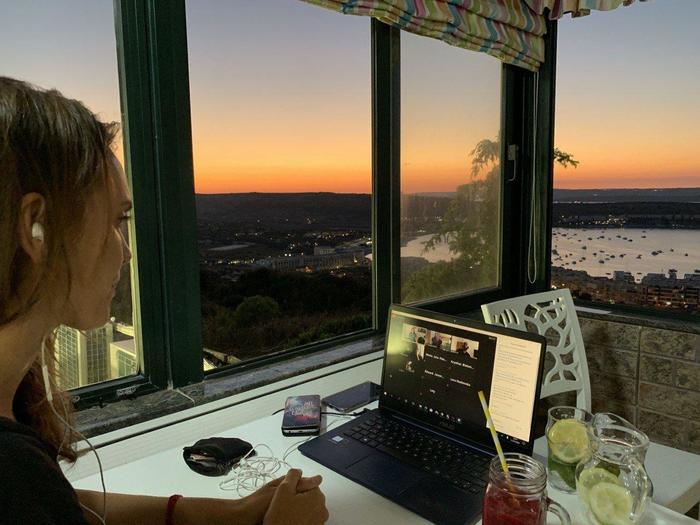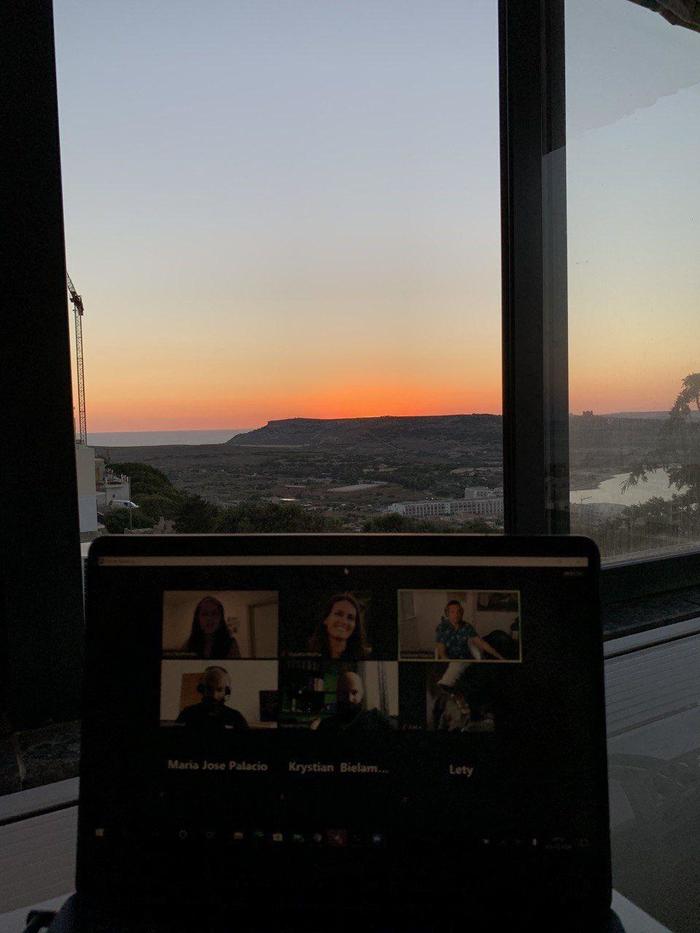 21 July , 2020
From now on two weeks we will have special events about this magic country Colombia. Therefore we will have various activities to learn about the culture, know about the experiences of foreigners living there, take dance lessons and cook with a chef from there.
So, you all are invited to joins us.
Stay tuned!!!!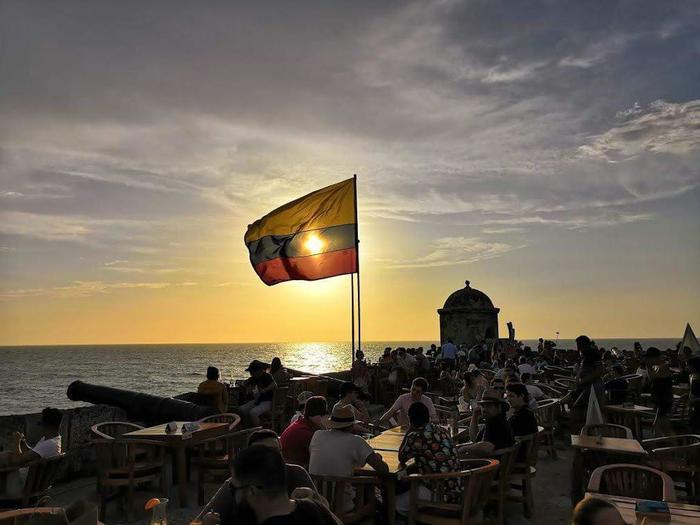 21 July , 2020
We are excited to announce the new version of our Camps!
Now volunteering with Freenity is able to do it remotely and from the comfort of your home.
On one side we have our running projects, where you could share your skills and improve these inspiring causes.
Or, whether you have an idea or you want to create a team from scratch, in our online camps you and a group of like-minded people, will create in 10 days a new project to support good causes and encourage people to work together around this.
The options to improve yourself while helping others are there, don't hesitate and join us.
Take for granted a bunch of learning and remarkable experiences!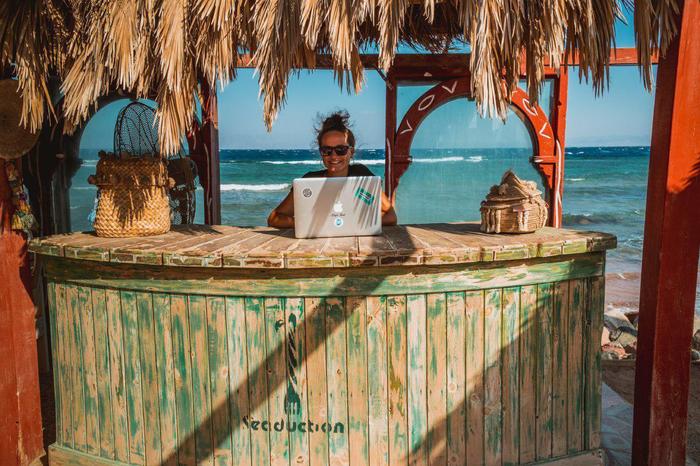 21 July , 2020
We spent today an amazing time together celebrating the Colombian Independence Day, thanks to @ElViajeroInfortunado and his presentation about his country.
It was the perfect opportunity to learn about history, music, and dance while meeting new people from different parts of the world. Thanks to everybody for joining us. It was a fantastic night full of laughs and learning.
Definitely, each day we have more clear that Colombia is much better than what the people expect!!!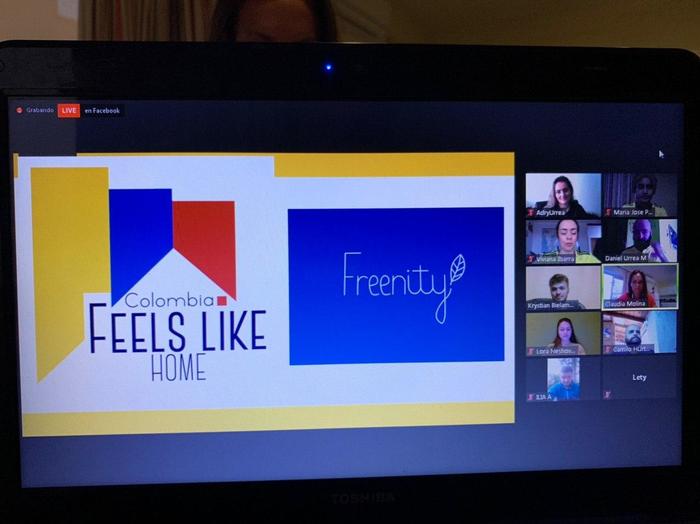 21 July , 2020
Today we had our first Everyday Racism Project virtual coffee, it was interesting to discuss different perspectives and experiences. While there were some differences in opinions, we all agreed the key to harmony is acceptance, respect and empathy for others.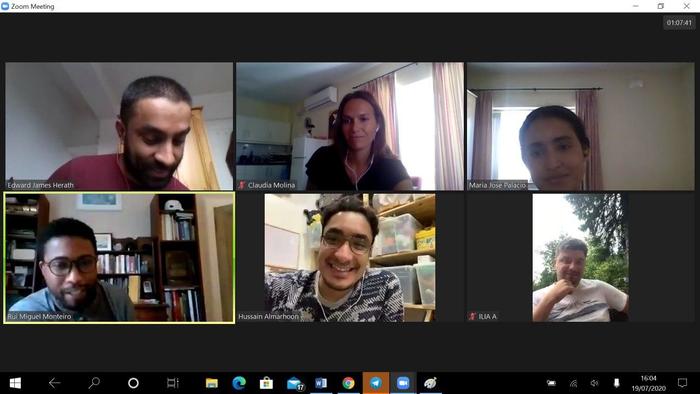 12 July , 2020
Have you been in a place where despite you don´t know it, it feels like home?
One site where people greet you on the street although, you don't know them?
Combine that with, colorful streets, aromatic smells, fresh fruits and endless landscapes, all together in one spot on the map.
This time, Freenity will give you the opportunity to travel and visit this place online, living unique experiences with people around the world and learning from locals.
Our next project Feels Like Home, be a part of our travelers and dare you to live this adventure with us.
Photo by Jorge Gardner on Unsplash.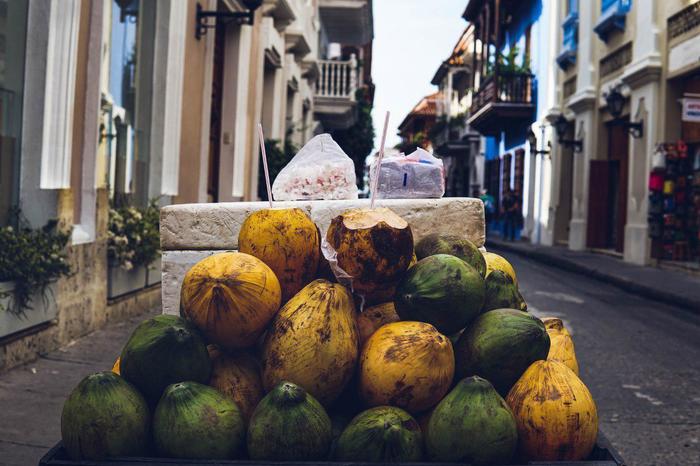 12 July , 2020
Today more than ever, we are convinced that, the necessary strenght to overcome any adversity, come up working together in communities.
Therefore, we continue looking for stories to inspire others and face together Every Day Racism episodes.
Anybody can be affected for such type of situations, just take a moment to look around you and ask by yourself:
* How diverse is my group of co-workers in my company?
* How equity are the work opporunities in my job?
* Does my company have inclusion strategies for employees?
And these questions are not just able to apply in your work place, think about your group of friends, partners from the university, school, the parents assembly in your children's schools.
Racism can be everywhere or nowhere, we may change that.
If you want to be a part of those who want to spread Diversity, Equity and Inclusion, contact us, together we are stronger.
Photo by Ehimetalor Akhere Unuabona on Unsplash.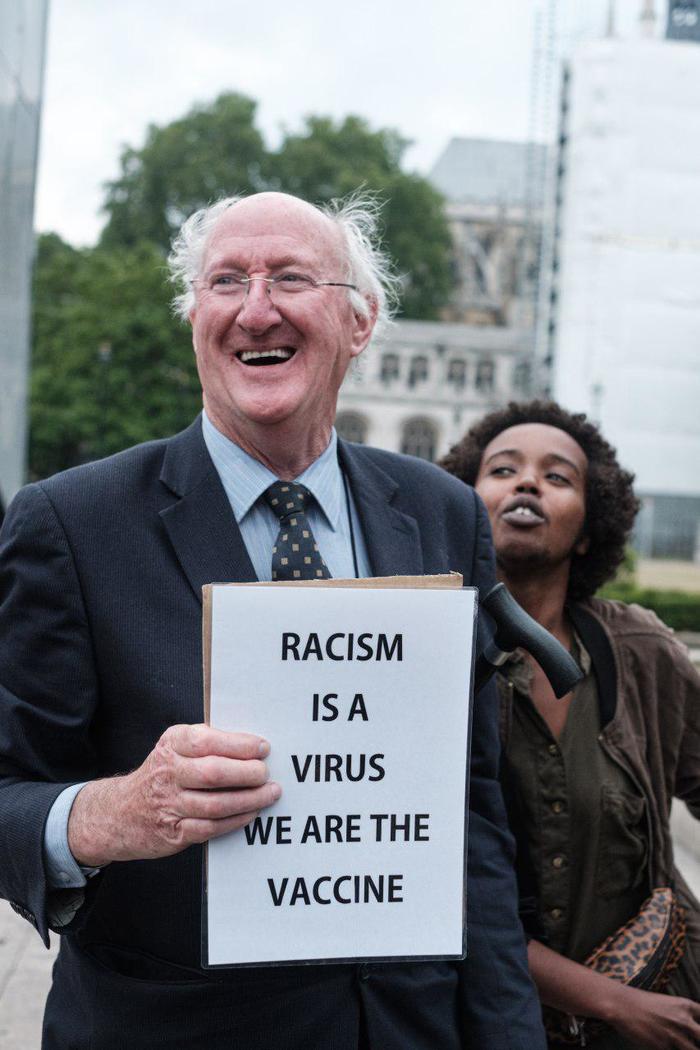 6 July , 2020
Freenity is growing every day in the same way as our projects and its impact.
We want to strengthing our non-profit network working close with you, as participant of our digital camps or as volunteer.
If you want to help communities sharing your passions,take a look at our presentation with our current projects, then you could help us sharing your skills.
Feel free to contact us, we will be glad to have you on board and connect you with the members of this amazing international team.
6 July , 2020
Thanks to the experiences we live in each camp, we improve our knowledge in a variety of topics as worldwide situations, cultural scene and general information.
But also, we are aware about this vast world and its wide richness that we don't know already.
Therefore, the topic for our Camp36 is choosen and we are getting ready to start.
What is granted is that, we will have a lot of fun, flow of knowledge and of course, coffee.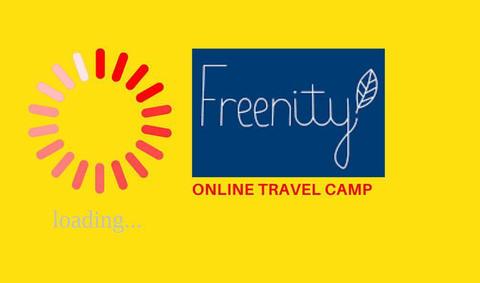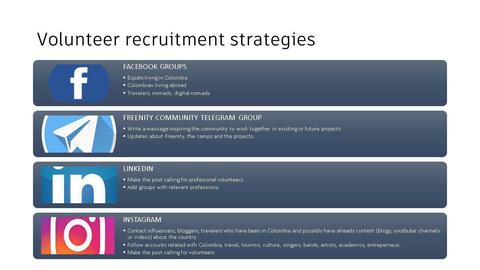 27 June , 2020
Our camp35 is close to end, and there are infinite experiences to share, remember and keep in our hearts.
How magic is the technology that allows us to connect unknown people from diferent parts of the world with to the same goal to help and have fun.
Well, the objective is achieved.
Thanks to the project we cleared up cultural misstatements and we learned about our cultures trough music, dance and games.
We definitely have a better project today, and much better than that, are the new and valuable relationships we attain since today.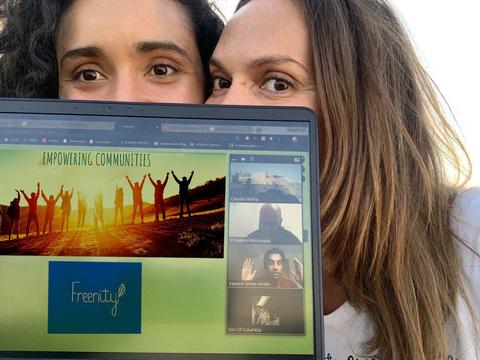 26 June , 2020
Every Day Racism project came to Freenity at the right moment and it isn't just because of recent situations.
Actually, the project has confirmed that discrimination is a human behaviour issue when differences are seent to be negative.
That is to say, that racism, machism, xenofoby, and other exclutions, are the result of a minority of people feeling they have the right to exclude.
Freenity and EVR project want to inspire you to take a look at yourself and be aware of what you are doing to build positive communities and face challenges together.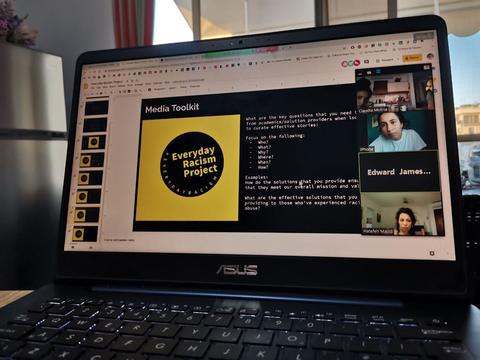 17 June , 2020
We are happy to increase the projects and communities we support, and thanks to that we need more professionals to join us. This is your opportunity to use your skills in good causes. Become a volunteer and be a part of the team!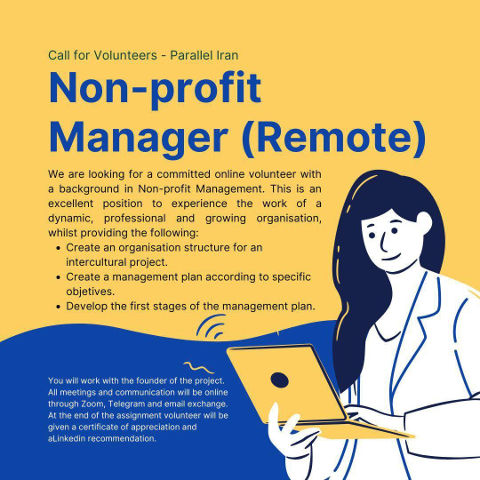 17 June , 2020
This is your opportunity to become a volunteer in your professional field, and our platform is the best place to connect your skills with good causes. This is your chance to support worldwide communities from the confort of your house.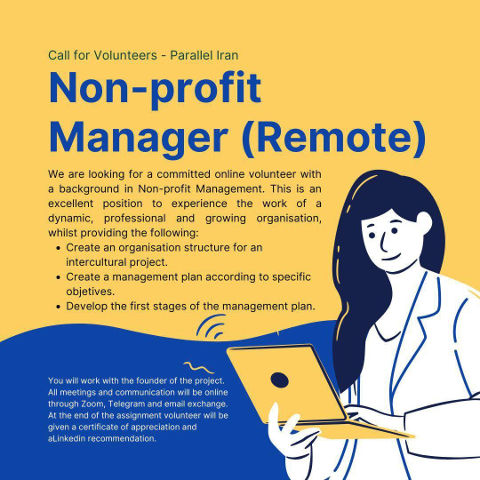 11 June , 2020
Freenity is the place you can make a big impact sharing your skills with people that really need its.
We present you diferent ways to be a volunteer and you just have to take the desition.
Don't think about it much and join us!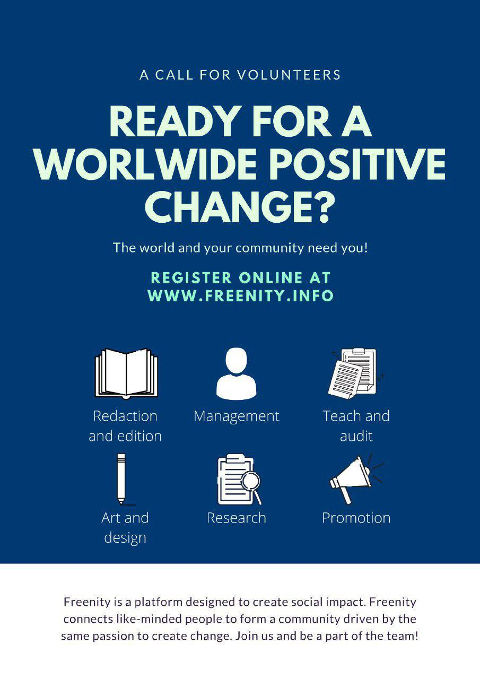 11 June , 2020
We are glad to expand our media and network through various platforms.
Freenity is now taking Linkedin to show our work, projects and looking to continue to grow this amazing network of volunteers working to make change.
Link us and be a part of the team!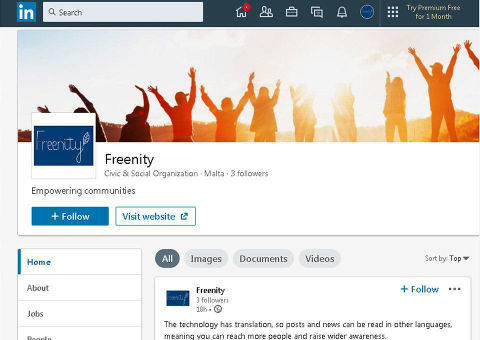 3 June , 2020
Did you do all the free courses, tutorials, and trips now online available, and do you still having time for something else?

We're always looking for new members to join our community. And now you can help us change the world without traveling or leaving home. Join us in the next online camp, it begins on June 14th.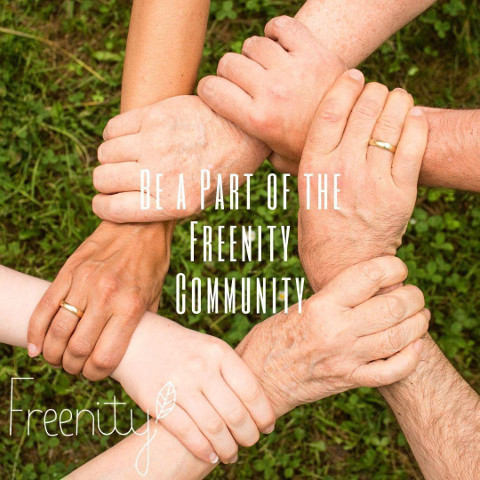 27 May , 2020
Our first remote camp is over, participants from France, Slovenia, and Russia joint our team from Malta and Finland for 10 days.

We meet new people, did plenty of activities together, and learned new skills to improve our projects.

If it sounds good for you and do you have some skills to share, then be a part of the community and live this new experience staying at home.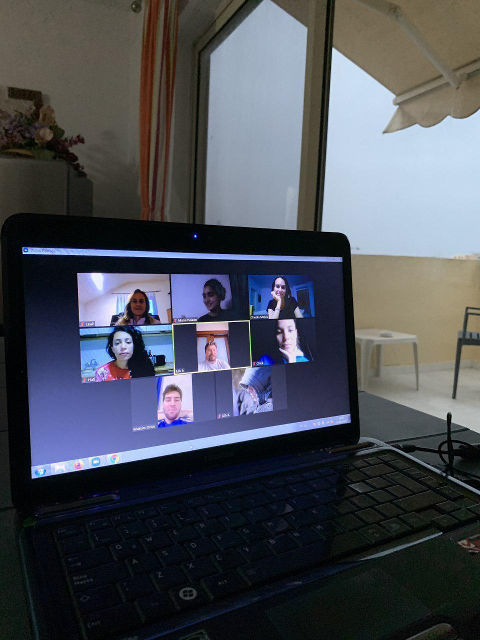 10 April , 2020
Finding yourself at home with extra time on your hands? Do you want to turn that time into an opportunity to make a positive difference in the world? You can join us as a content creator and support a community to grow and in turn create more social impact, all without the need for travel!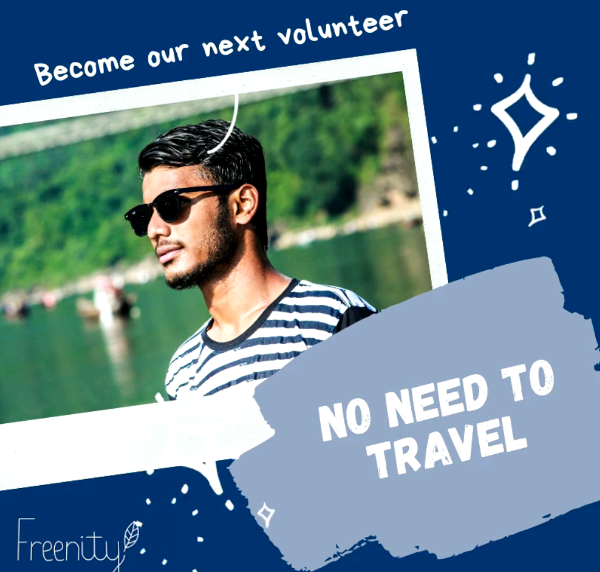 12 March , 2020
We welcome everyone to join us as a content creator. Supporting communities you are passionate about is made easy. You find interesting content and share the links, while the technology behind Freenity translates it, to reach a wider audience all over the world! You also have the opportunity to create your own original content for your chosen community.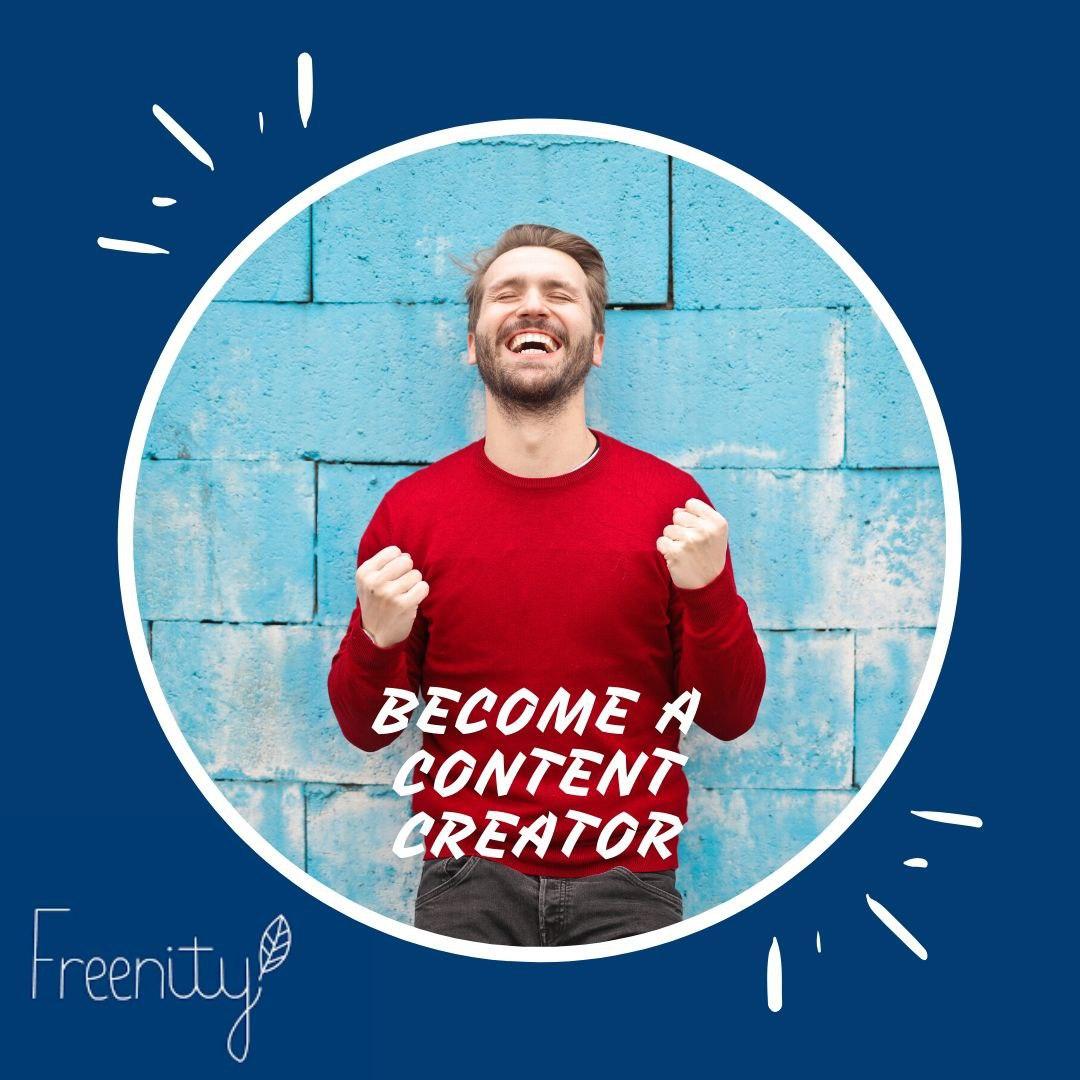 24 November , 2019
Why would community choose us?
Its the dream of not just connecting everyone together but also bring positive changes through it. This is what we need to show to communities. Our vision is to see what we can do when we bring communities together and they make their own decision and not dependent upon big corporations for their information or news so much. Once they have the same tool it will help them in future to connect with each other to enforce positive changes in the society.

They will choose us for following reasons :
1. Its free to start with
2. They have IT experts to help customize the news platform
3. Freenity will provide them with consulting for setting up the news process while they find their way in this new journey
4. They have the freedom to share their own news
5. They have control of their own news
6. They will be able to check the authenticity of the news
7. They will be able to analyze the issues and see pattern of various negative things happening around them and hopefully this will lead to some actions

Its just a start once implemented it will take its own shape and life in future. Its the idea we create and start with.